SPOUT TIME
Ready-Made All Natural Energy From A Spout!
Looking for a delicious energy boost before, during and after your big race, workout or hike? Spout Time offers optimal carbohydrates, electrolytes, vitamins and minerals needed to keep you fueled for any event.
BUY NOW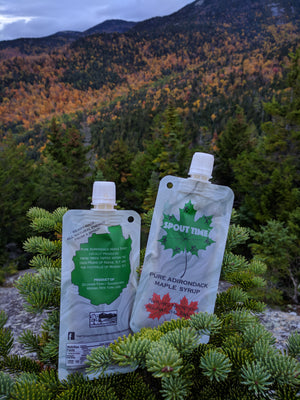 SPOUT TIME
Sale price Price $18.00 Regular price
Our Story
Zelinski Family Sugarworks is a family run maple syrup producer that takes pride in their work. Zelinski Family Sugarworks provides our customers with 100% Pure Maple Syrup from the Adirondack Mountains in New York.
The family taps trees in the High Peaks of Keene, N.Y. and The Foothills of Moriah, N.Y.